Do You Rejoice When You Suffer?
Posted on January 26, 2016 by John Piper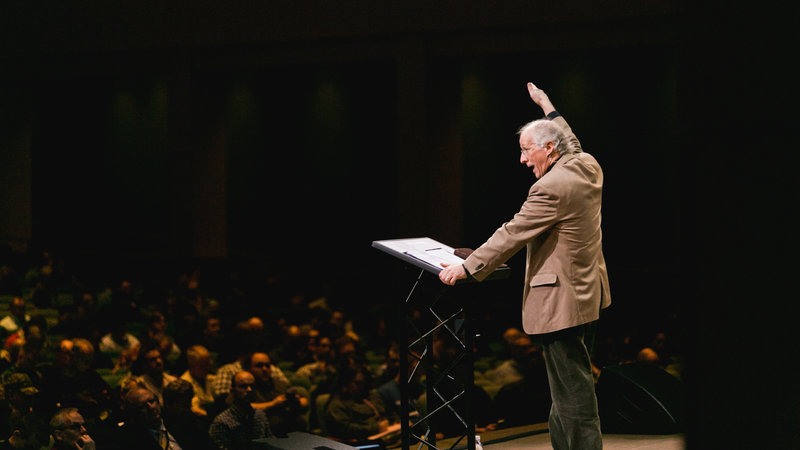 This four-minute video excerpt is from the message Think It Not Strange: Fiery Trials and the Testimony of Christ. The below text is from John Piper's manuscript.
---
The Christian response to suffering is joy.
Jesus: "Blessed are you when others revile you and persecute you and utter all kinds of evil against you falsely on my account. Rejoice and be glad, for your reward is great in heaven, for so they persecuted the prophets who were before you." (Matthew 5:11–12)

Luke: "Then they left the presence of the council, rejoicing that they were counted worthy to suffer dishonor for the name." (Acts 5:41)

Paul: "We rejoice in our sufferings, knowing that suffering produces endurance, 4 and endurance produces character, and character produces hope." (Romans 5:3–4)

James: "Count it all joy, my brothers, when you meet trials of various kinds, 3 for you know that the testing of your faith produces steadfastness." (James 1:2–3)
This is probably my biggest burden for this time in our history.
If there is someone in your church clamoring for you to show them from the Bible how they have a right to carry a gun to save themselves and their family from suffering and death, by all means spend ten cents of your labor on that. And then spend a million dollars on this. You don't need the Bible or the Holy Spirit to persuade human beings to protect themselves. But to bring into being a church of people who rejoice when they are treated unjustly — that is a miracle that you should give your whole life to. Nothing is harder. Nothing more amazing. Nothing more beautiful. Our Savior was beautified at that horrible mount!
---
Read, watch, or listen to the whole message. Other messages from the Bethlehem 2016 Conference for Pastors are available at desiringGod.org/replay.
...Read More.