More Promising Than Prosperity
Posted on October 31, 2016 by David Crabb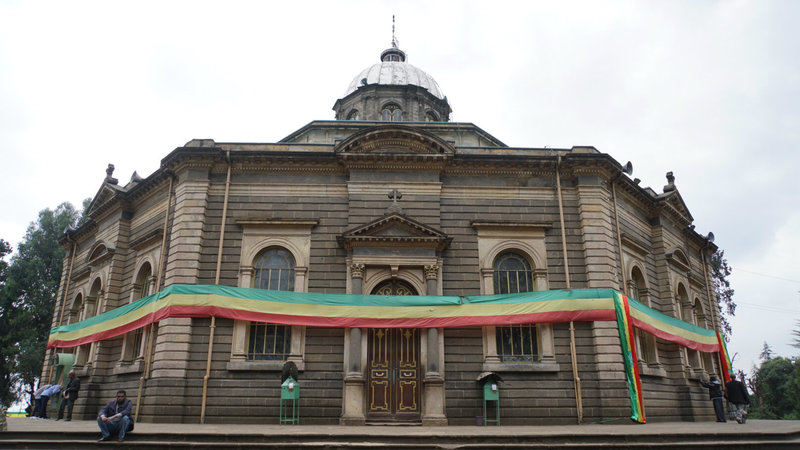 ADDIS ABABA, Ethiopia — On a cool Sunday afternoon in east Africa, I sat in the middle of a beautifully manicured garden talking with an Ethiopian pastor named Eshete. He works fulltime to alleviate the "theological famine" in his nation.
Eshete's strategy is based squarely on Paul's word to Timothy, "What you have heard from me in the presence of many witnesses entrust to faithful men, who will be able to teach others also" (2 Timothy 2:2). As he identifies and trains pastors, he does so with an eye to their multiplication.
In the eastern corner of Ethiopia is a Muslim-dominated region, where less than 1% of the population is Christian. Several years ago, Eshete made it a regular practice to drive the 565 kilometers (350 miles) to this city to train just five pastors.
As he told me about this, he was laughing. "Everyone wondered," he said, "is it really worth it to drive so far to train only five pastors?"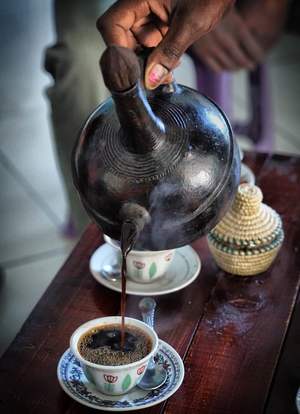 And yet, after they received a basic theological education, those five each took three more pastors through the same curriculum, discipling them in the things they had learned. The next year, these now fifteen pastors each taught the same basic theology course to five Bible-study leaders. So in a space of two years, 75 church leaders had received theological education. The churches represented by each then undertook to go through the same course of study, so that in a matter of only a few years, fifteen-hundred Christians were taught a basic-theology curriculum.
"Transformation, then multiplication," Eshete told me. "As pastors are transformed by the power of God's word, they are able to teach others the Bible with conviction and grace."
Theological Famine Relief
In the last hundred years, as the population of the world has exploded, so has the growth and spread of Christianity.
In 1910, some 90% of the world's Christians lived in Europe and North America. By 2010, just ten decades later, 75% of the world Christians lived in "the Global South" — Latin America, Africa, and Asia. In one sense, such a rapid shift in Christianity's center of gravity is incredibly encouraging — people all over the world are coming to Christ — and yet it also brings significant challenges.
The church's growth in depth has not paralleled its growth in breadth. As people come to Christ in large numbers across the Global South, they often find themselves in a church pastored by whomever has been a Christian the longest, whomever knows how to read, or even without an identified pastor at all. One of the most frequently mentioned prayer requests in Operation World is training for church leaders. The church in the Global South is suffering a theological famine.
Fresh-Water Prophecy
Ethiopia has an overwhelming need for pastors who believe and preach the Bible as the very word of God. After meeting with Eshete, I drove an hour south through the lush, light green plains to Bishoftu where a Training Leaders International (TLI) team was teaching principles of biblical interpretation (hermeneutics) to a group of fifty pastors. What a joy to see these brothers working hard to better understand the Bible!
"What does the 'all things' in Romans 8:28 mean?" one asked. "Is the Word a god to be worshiped?" asked another about John 1:1.
The pastor organizing these trainings is a dear brother named Tesfaye. He has a heart to see these pastors learn to love expository preaching. I asked him what his greatest hindrance was, and without missing a beat, he replied "the influence of the prosperity gospel."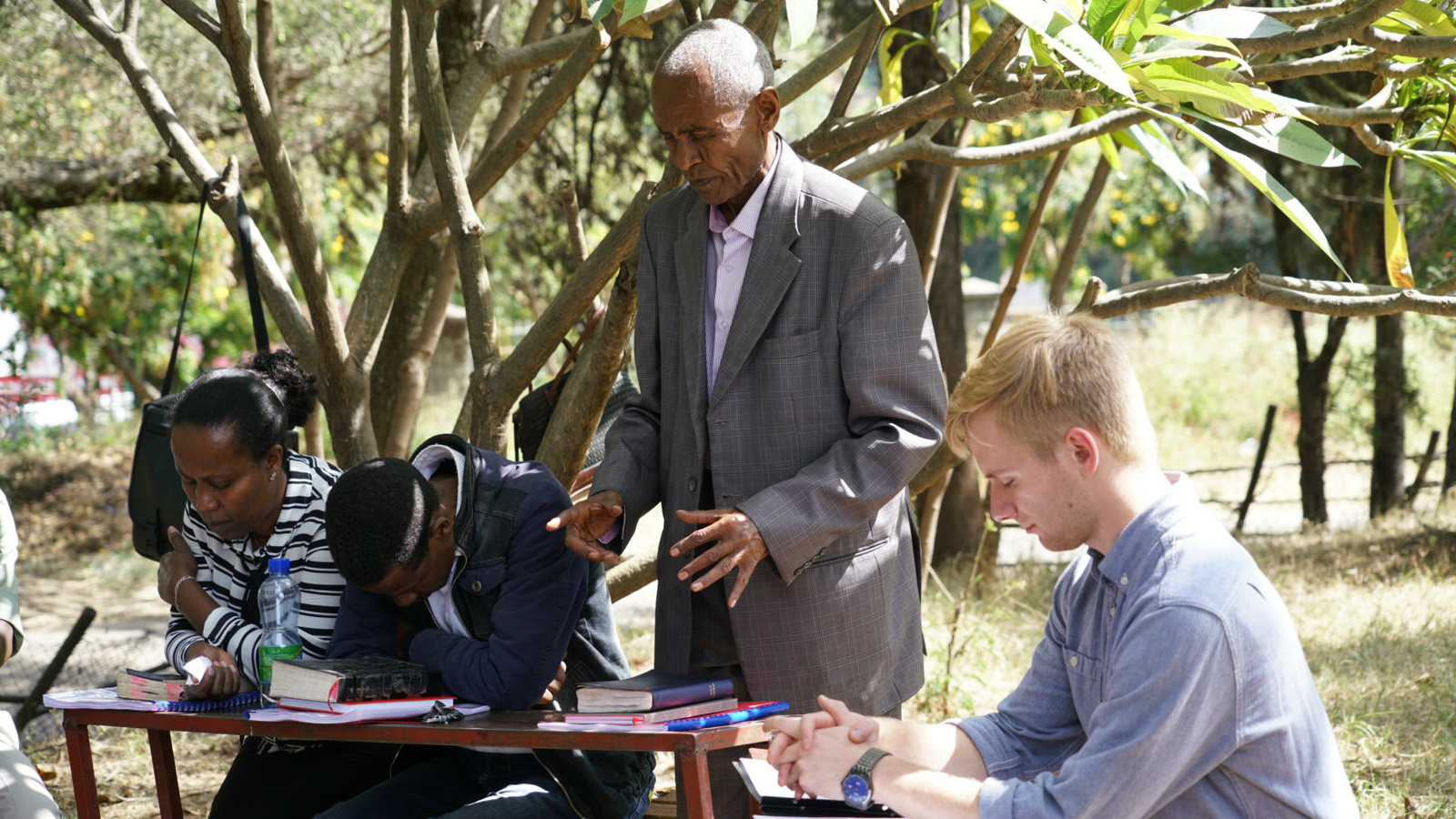 Not long ago, in Tesfaye's town, a so-called "prosperity gospel" preacher stood up on Sunday morning and held his Bible up above his head. He asked, "This morning, do you want to hear something from this old, black book, or would you like some fresh water from God?" The old, black book wasn't opened, and the "fresh water" of his prophecies was delivered. Tesfaye's eyes lit up as he told me, "We must redeem our pulpits with Christ-centered preaching."
"No One Moves There!"
When I walked back into the classroom later that day, a pastor named Berhanu sat closest to the door. He listened intently and thumbed back and forth, back and forth through the pages of his well-worn Bible.
Twelve years ago, Berhanu had a vision to plant a church in the middle of the worst neighborhood in the city (commonly known as the equivalent of the red light district). His friends and family thought he was crazy.
"No one moves there! Why would you take your family there?"
Yet as he preached the gospel from the old, black book, lives were changed. Prostitutes trusted Christ, and Berhanu and his wife taught them job skills so that they could learn to support themselves in new ways.
Today there is a thriving church in place that has transformed the neighborhood, and from that church, seven other gospel-preaching churches have been planted.
Distorting "Prosperity"
When the kingdom of God grows and spreads, one of Satan's most powerful tactics is to mimic the message, but with distortion. The "prosperity gospel" is much like looking into a carnival mirror — the image looks like you, but it's so horribly distorted that it is really something different altogether. It's no longer an accurate representation of your image.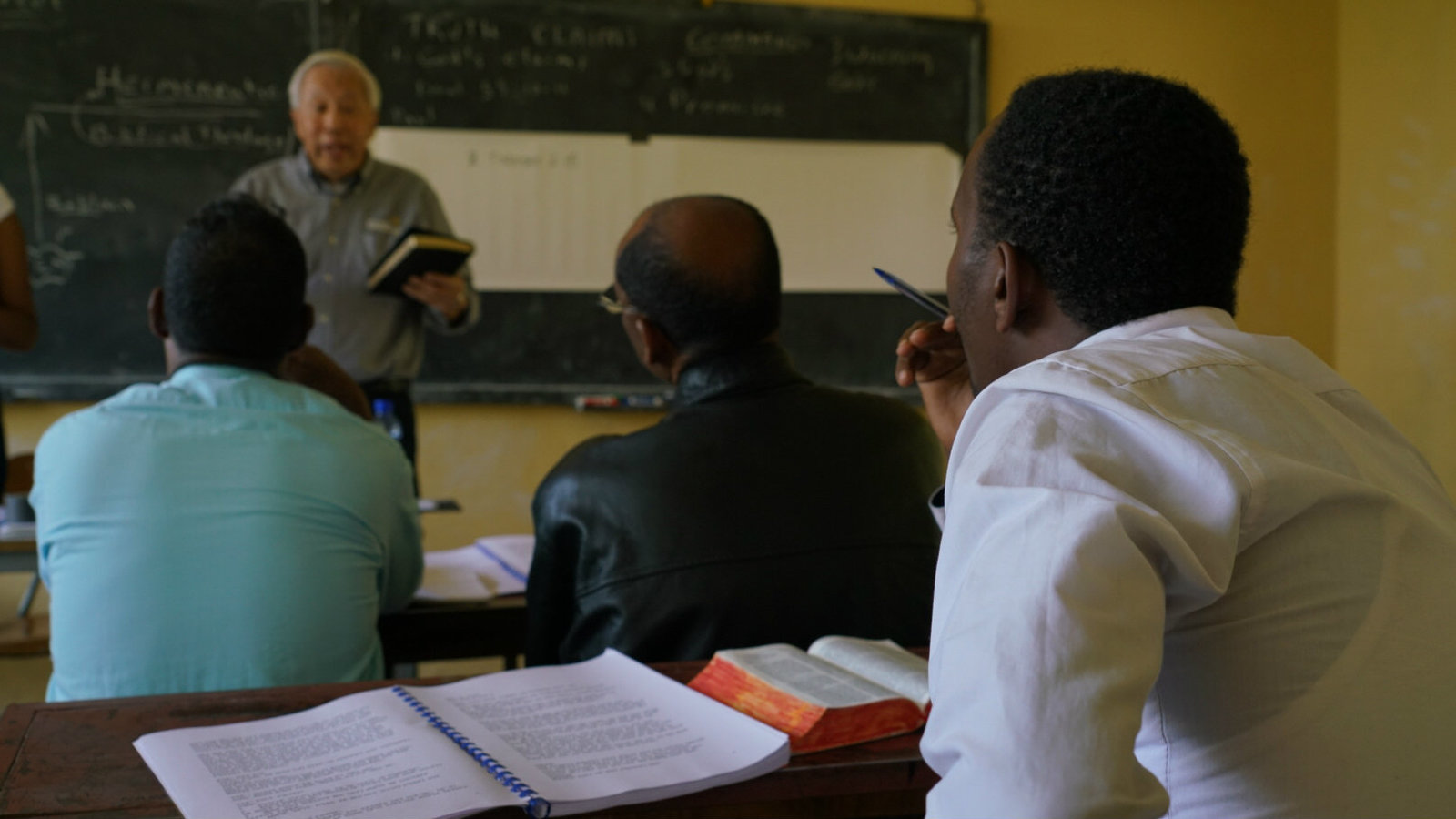 The "prosperity gospel" is a twisted image of Scriptural truths, isolated from one another, taking on different meanings altogether. It's deeply deceptive, because it typically uses God's very words and promises. But make no mistake: the end of the "prosperity gospel" is God's gifts today, not the Giver himself forever; the desires of the flesh, not the hope of eternal glory.
Fabulous Fools
The answer to the theological famine in Ethiopia (and around the world) isn't the new teaching of prosperity, but the old, black book. And by God's grace, and through the power of the Spirit, many are taking that challenge to pastors in the rural areas of the country, and in the jungles, and among the nomadic peoples.
They are delivering thousands of Bibles to these areas, because the churches there have none. They are driving hundreds of miles to train a handful of pastors. They are hosting regional workshops on Christ-centered preaching. They are driving far out into the deserts, and high up into the mountains, to bring the Bread of Life to a hungry church.
Jesus is indeed building his church (Matthew 16:18) — around the world, and in Ethiopia — through the beautiful foolishness of preaching him crucified (1 Corinthians 1:18–25), giving new life from the pages of the old, black book.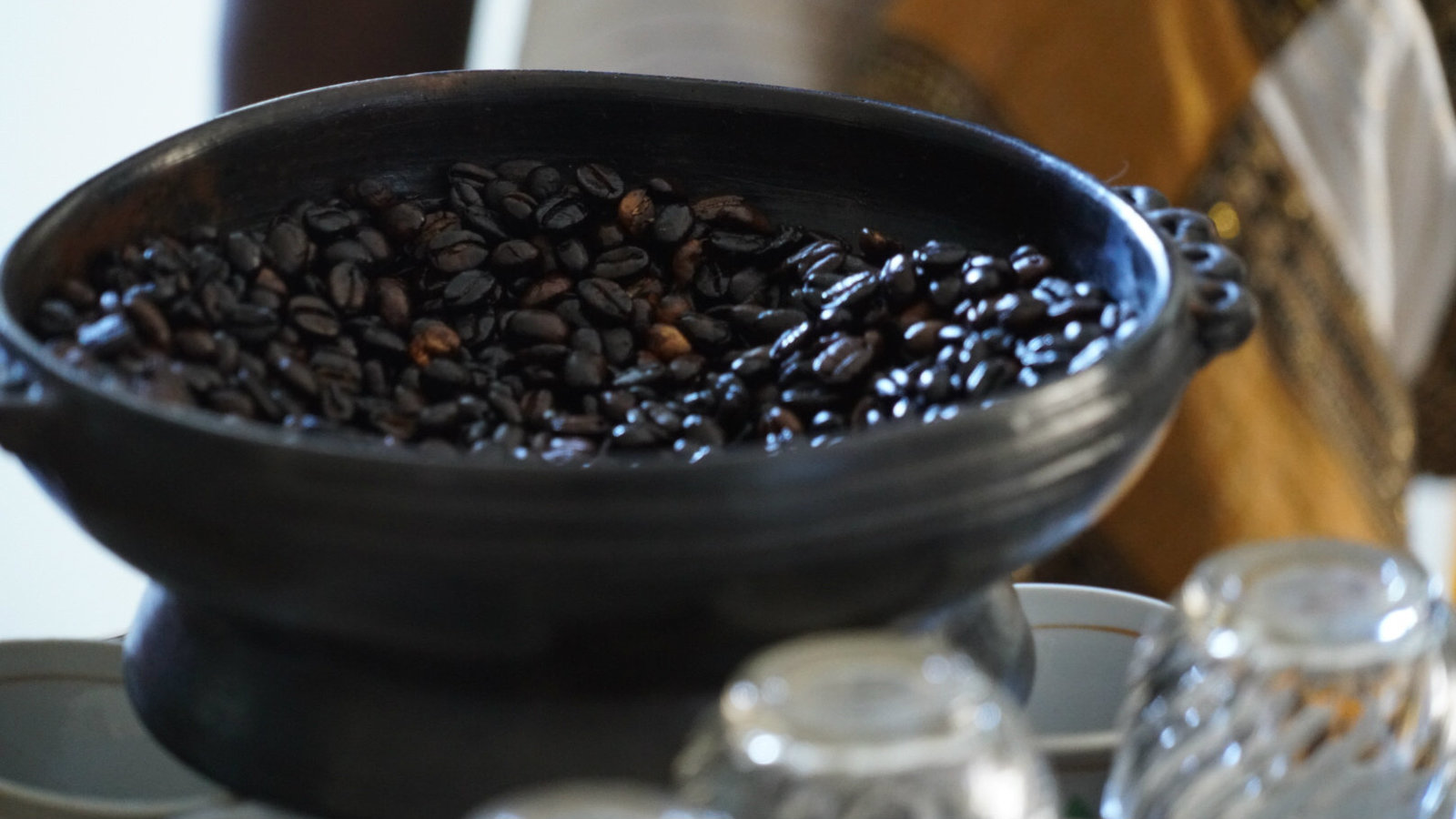 ...Read More.