The Gospel Music Association Announces New Board of Directors
Posted on July 30, 2019 by Khalif M. Townes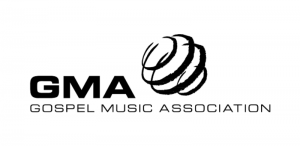 The Gospel Music Association (GMA) has announced its new board of directors for both GMA and the GMA Foundation.   Effective immediately, Scott Brickell, President of BrickHouse Entertainment becomes GMA Chairman while former congressman Zach Wamp, Zach Wamp Consulting becomes GMA Foundation Chairman.
"It's an honor to serve the entire Christian and Gospel music industry." states Brickell, "With the strong board and GMA staff, I think we can make significant progress in growing the genre to benefit the industry and work together to get our Message out to the world."
Wamp shares, "I'm really humbled to be a small part of the incredible legacy of Gospel music by serving the GMA. This genre shares a Message that has impacted hearts and lives for generations and it's our job to make sure that continues in new and innovative ways."
The following is a complete list of the GMA Foundation Board of Directors (newly elected indicated in bold)
Dr. DeForest Blake "Buster" Soaries, Jr., First Baptist Church of Lincoln Gardens 
Charles Dorris, Charles Dorris & Associates
David Bunce, Bessemer Trust
Mary Brandes,  Cox Lumber Co.
Paul Sizelove, Gaither Music Group
Zach Wamp, Zach Wamp Consulting, Chair
The following is a complete list of the GMA Board of Directors:
Directors
Bill Reeves, EMF Broadcasting (KLOVE/Air1)
Chris Hauser, Hauser Promotions
Demetrus Alexander, PureSprings Gospel
Ed Harper, The Harper Agency
Eric Eitel, Media Shout
Howard Gentry, Metropolitan Government of Nashville
Jonathan Brown, Integrity Music
Lloyd Parker, WAY Media, Inc. (WAY FM)
Melissa Chalos, Pandora
Mike Snider, William Morris Endeavor
Mike Harland, LifeWay Worship
Phil Thornton, RCA Inspiration
Rod Riley, Chick-Fil-A
Steve Blair, Apple Music
Vice Presidents
Chris Estes, Bethel Music
Roy Morgan, Premier Productions
Ryan Dokke, Curb/Word Entertainment
Zane King, Compassion International
Secretary
Treasurer
Chaplain
Michael Guido, PR Ministries
Appointed Seats
Community Member Representative: Eboni Funderburk, EFG Promotions
GMA Foundation Chairman: Zach Wamp, Zach Wamp Consulting
GMA Academy Chairman: Jayme Thompson, The Worship Initiative
PRO Representative: LeslieRoberts, BMI
CCLI Representative: Malcolm Hawker, CCLI
SGMG Representative: Clarke Beasley, National Quartet Convention, Inc.
CMTA Representative: Ed Leonard, Daywind Music Group
SoundExchange Representative: Linda Bloss-Baum, SoundExchange, Inc.
International Representative: Henry Alonzo, Adarga Entertainment Group
Legal Counsel: Mark Maxwell
Dr. Randy Lowry, Lipscomb University
...Read More.