(A MUST WATCH) The COVID-19 Economic Forum with Dr. Cindy Trimm, Less Brown, Dr. Dennis Kimbro & Tiffany Bethea
Posted on April 29, 2020 by Khalif M. Townes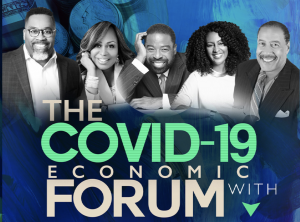 Kingdom Responders presents Virtual Campmeeting: The COVID-19 Economic Forum hosted by uGospel.com on last night, April 29, 2020. The forum consisted of some of the top economic voices of the African American community. The panel consisted of:
Watch Below and be Prepared to be Educated!
The evening was facilitated by Dr. Kenneth O. Robinson Jr. who is a marketplace Apostle with a prophetic voice of clarity concerning economics. Watch this amazing discussion of how we can better navigate through this current pandemic we face and beyond by being innovative and creative.
...Read More.