35th Stellar Award Nominee Rap/Hip Hop Ablum Of The Year Is Back With His Sixth Studio Album, Who I Am
Posted on July 13, 2020 by Khalif M. Townes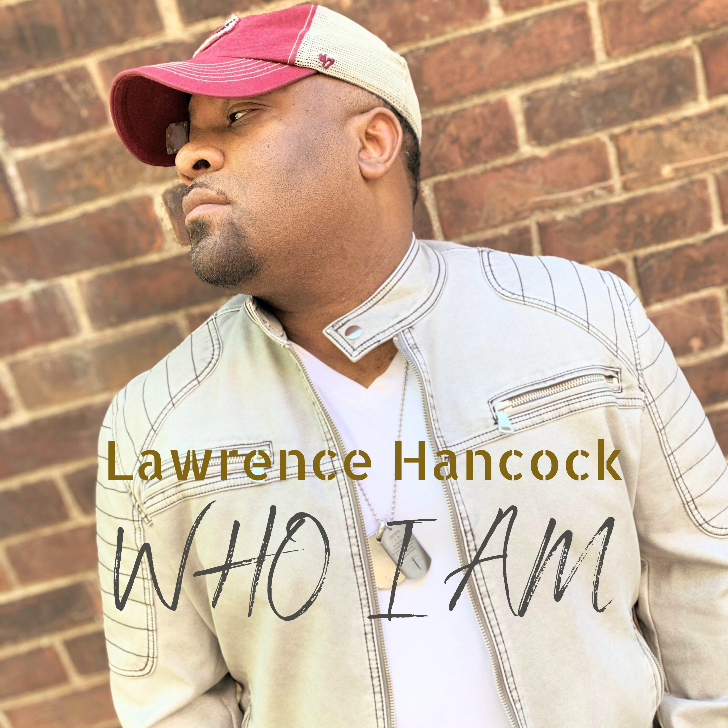 35th Stellar Award Nominee for Rap/Hip Hop Album of The Year, Lawrence Hancock is back with his newest release, Who I Am (LV Productions/Symphonic).  This 11-song collection will be available on July 24th on all platforms worldwide.  From beats that shake the concrete to heart-felt ballads that speak, Lawrence Hancock gives the music enthusiast an experience from start to finish on this his 6th studio album.
"Amidst a kaleidoscope of electronic beats and introspective melodies, Christian hip hop artist Lawrence Hancock tells you who He is, and who you should be – a Child of God." 

-Bob Marovich, Journal of Gospel Music 
On Juneteenth Hancock introduced us to the LP with "Need You Now" a ballad written December 4, 2019 expressing the heart of humanity on the eve of the COVID-19
Pandemic and the murder of George Floyd.

Continuing to elevate his ability as a composer, producer, and singer, Lawrence holds nothing back on "Ride."  Combining his urban productions skills with his passionate, Christ-centered lyrics, this cut creates a line dancing moment as the listener visualizes heavens triumphant entry.  

Grabbing the mic on "Nothing In The Cup," Hancock drops bars that paints a picture from his darkest hours to the place of total surrender to God.  This album covers the spectrum with an intimate ballad "Always There" to the fist pumping "Ready Or Not (Watch God Stunt)."  The title track "Who I Am" will energize you while "Take Over Me featuring Arthur Bishop" provides the listener with a heartfelt moment masterfully accented by Bishop on Sax.

Lawrence Hancock has seen success with the previous album, Nothings Too Hard, peaking at #10 on the Billboard East North Central Heat Seekers Charts and #16 on the Billboard Gospel Sales Charts.  The relentless pursuit of articulating the relational heart of God is Lawrence Hancock.  So lean back, turn up the tracks and enjoy "Who I Am!" 
PREORDER/PRESAVE:  Who I Am
...Read More.