Jabari Johnson's Highly-Anticipated Single "Fixed Fight" Available Now!
Posted on May 8, 2020 by Khalif M. Townes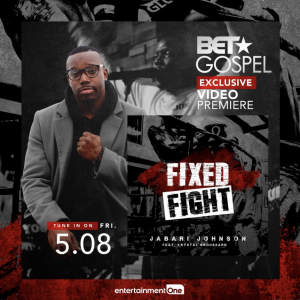 Jabari Johnson just released the brand new visual for his new single, "Fixed Fight" exclusively on BET Gospel. Jabari called on songstress Krystal Broussard to assist in delivering a powerful message to listeners and followers of Christ. Listen to "Fixed Fight" here.
"I want you to tell everyone you know to stop stressing. The victory bill has already been signed! Victory was ours before this even started, it's a fixed fight," shares Jabari.
The visuals to the track can be found on BET Gospel, while the audio for the track is available on all major digital retail and streaming outlets. Get "Fixed Fight" now!
...Read More.